Install and Run iCopyAssistant
Drag the icon "iCopyAssistant.app" over "Applications" to finish installation. Then, run the application, if there is no iPod or iPod Touch or iPhone / iPad connected to Mac computer, you will see the main window looks like below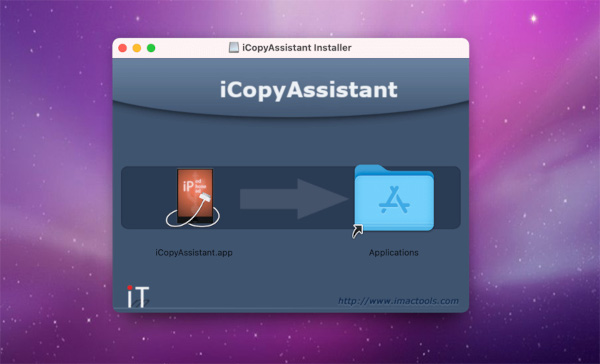 Transfer songs from iPod /iPhone to Mac
Connect any iDevice (iPod, iPod Touch, iPhone, iPad) to Mac computer, iCopyAssistant will load all contents on iPhone and show information in summary.
This screen shows information about the device and storage info about media on iPod / iPhone /iPad.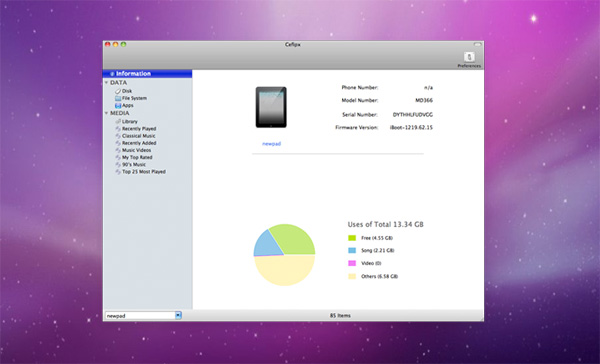 Select playlist on the left panel, will show music tracks in playlist
Click "Transfer All" to copy all songs on iPod to iTunes on Mac or select tracks in the track list and transfer selection.