Intelligently Copy iOS Tracks to Mac
iCopyAssistant is the abbreviation standing for "Copy Everything from iPod Touch, iPhone and iPad".
iCopyAssistant is created to be simple but powerful to transfer data from iOS devices to mac computers, including:
Copy music tracks to mac computer. Smartly detect existing of the copied tracks to avoid duplicates.
Rebuild iTunes library from an iOS device.
Copy files from iPhone to mac computer.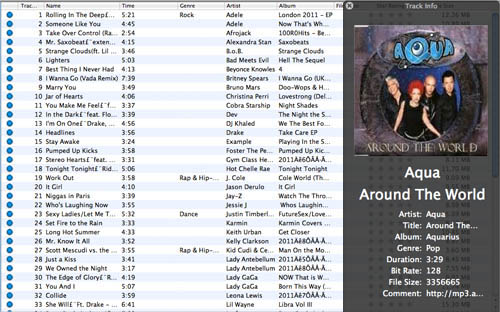 Browse iOS Device File System
iCopyAssistant is also an iPhone file explorer to manage files similar to Mac Finder. With iCopyAssistant, you can copy files from iPhone and vice versa.
iCopyAssistant makes it possible to copy iOS App data files. You can transfer files between iOS device and mac computer in 3 ways:
Click buttons from the toolbar
Right click on folders or files, and choose action from the popup menu.
Drag files from Finder over iCopyAssistant window and drop to destination folder.