How to read notes from iPhone backup and save to PDF file.
The official way to save notes from your iPhone to PDF file is syncing notes with iCloud to Mac computers, and open Notes application on Mac to print as PDF. But, what if you're using Windows? Or, you'd like to retrieve some interesting notes from iPhone backups? iBackup Viewer makes it easy to be done. iBackup Viewer saves notes in different formats:
PDF

PDF files keep native format with lists, attachments of photos and drawings etc.

Text

iBackup Viewer outputs notes to plain text with simple formatted of title and dates.
Following this simple tutorial to extract notes from backup, and save notes to PDF file.
First, Download iBackup Viewer for Windows or Mac
Launch the installer and run iBackup Viewer
Following the setup steps on windows, or opening the DMG installer on Mac to finish installation.
Click the "Notes" icon to load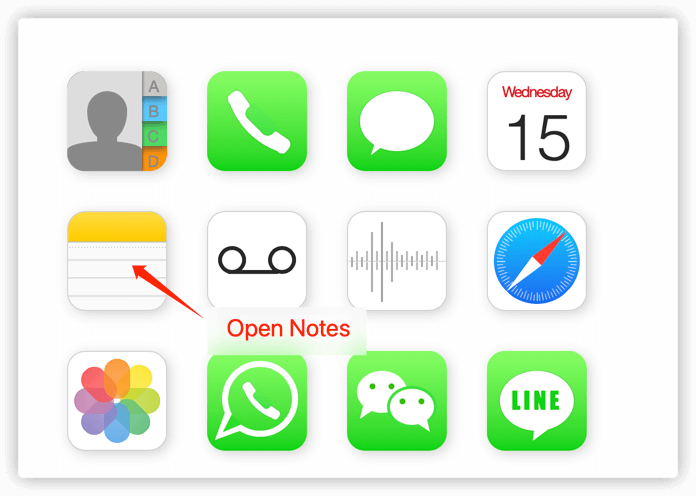 Select the Note want to save, and click "Export"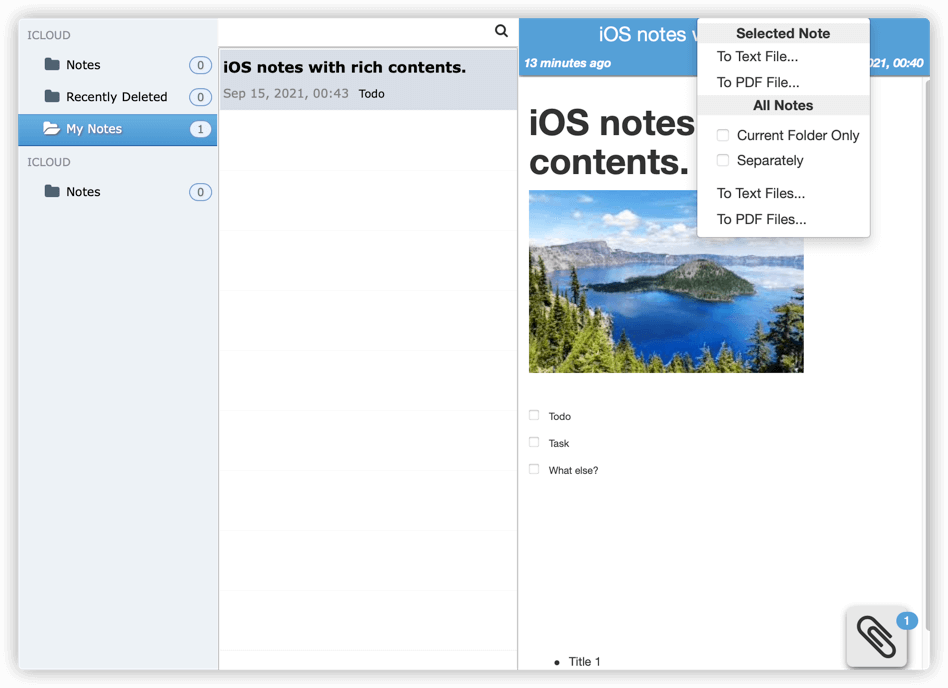 Selected to Text file

Selected to PDF file

options: 
1. Current Folder Only - save all notes of current selected folder 
2. Separately - save all notes in separate files, otherwise all notes will be saved in a single PDF file or text file.

All to Text Files

All to PDF Files

You can either save the note to plain text file, or PDF file. And, you can save notes in current selected folder or all of the notes to PDF or text files.
Choose a location to save and done.