Extract call history from iPhone backup and save to PDF file
iPhone keeps about maximum 100 phone calls on device. But you can get up to 200 calls history from iPhone backups, which is useful if you'd like to get back the record of calls. But there is a limitation, starting from iOS 13, call history only be stored in iCloud or local encrypted backups. So, you need to create an encrypted backup for your iPhone if you want to keep the call history locally. iBackup Viewer reads the records from encrypted backups and saves the call history to text file and pdf file.
First, Download iBackup Viewer for Windows or Mac
Launch the installer and run iBackup Viewer
Following the setup steps on windows, or opening the DMG installer on Mac to finish installation.
Open iBackup Viewer and click "Call History" to load calls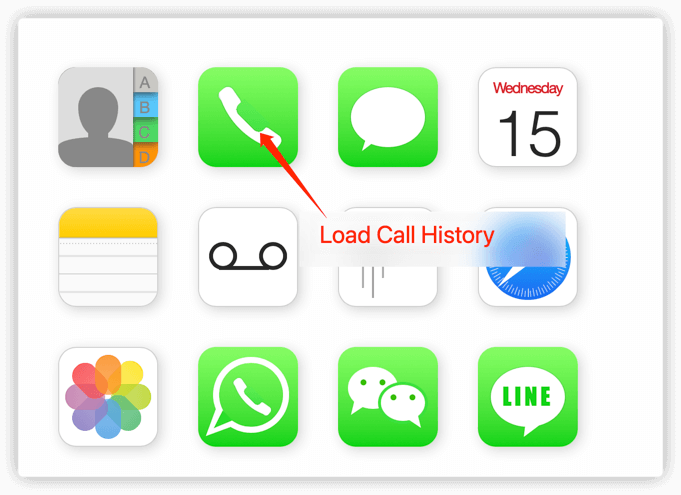 Click "Export" to save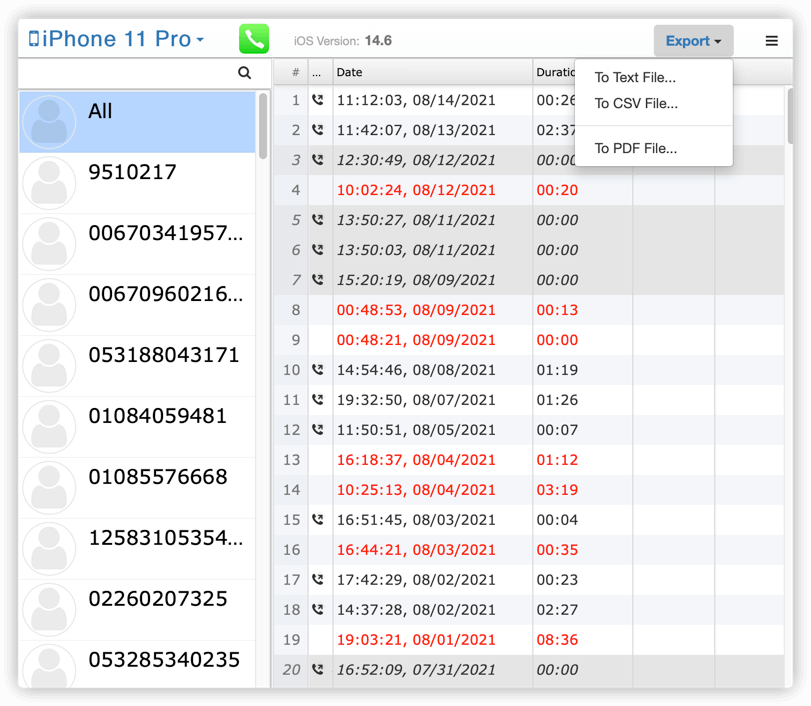 Save the call history as
text file - plain text file with space delimited format
csv file - comma separated csv format
pdf file - with formatted and colors.
Choose a location to save and done.