Export Calendar from iPhone Backup
Learn how to install and run iBackup Viewer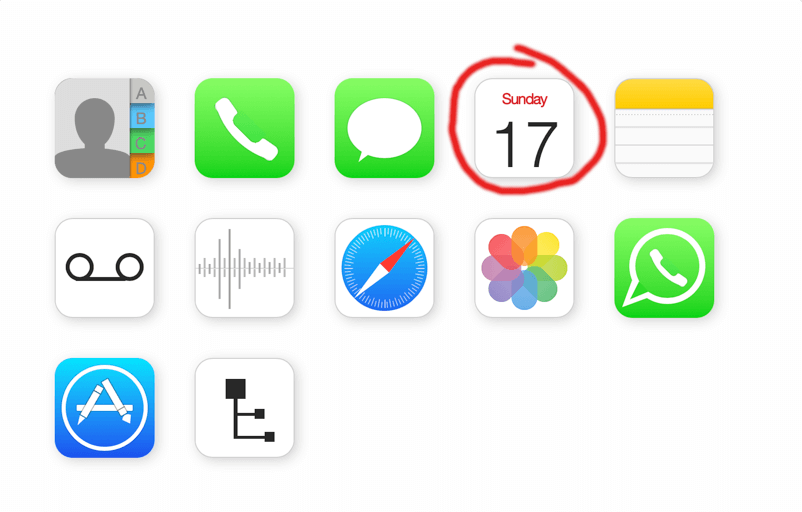 With iBackup Viewer you can export events from all calendars, or just single calendars extracted from iPhone backup.
Click the "Calendar" icon after opening a backup to load calendars and events.
Calendar View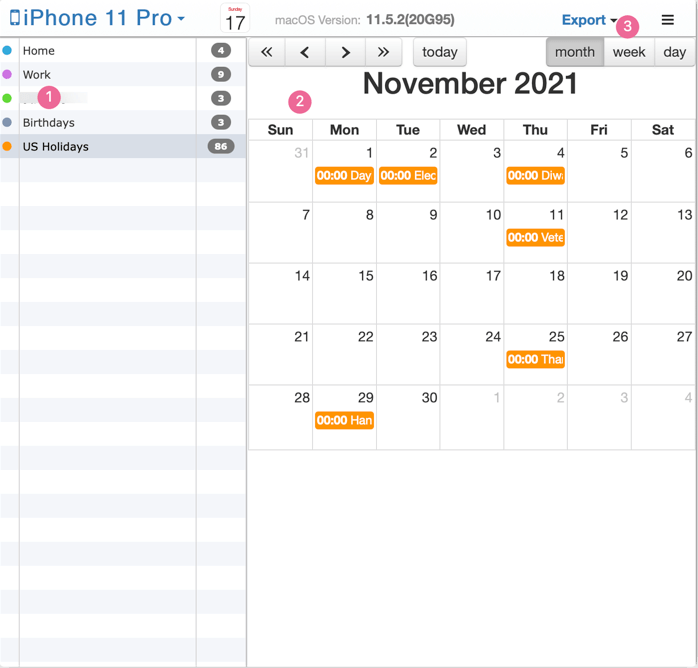 1

Calendar list

2

Events of the calendar

3

Options to export calendars and events
Export Calendars and Events
Click on the "Export" button to show options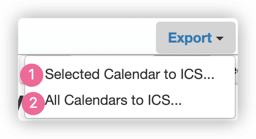 Export events of single calendar

Choose 1 "Selected Calendar to ICS..." to export all events of current calendar to a single iCalendar file.

Export all events of all calendars

Choose 2 "All calendars to ICS..." to save all events of all calendars to separate ICS files.

Export single event

Click on individual event will show details about the event, click "Export" button to save the event to ICS file.