Extract iOS App Data from iPhone Backup
iBackup Viewer can help you to extract iOS apps' data from iPhone backups, and preview the files in many different formats. You can save a single file or all of them very easily. And iBackup Viewer will try to name the file with internal information by default, You can choose your own while saving single file.
Extract Image Data of iOS App
iBackup Viewer can help you to save voice recordings from your iPhone, which are extracted from iOS backups made by iTunes.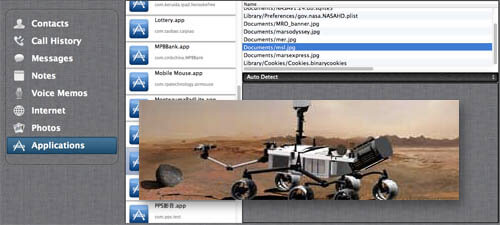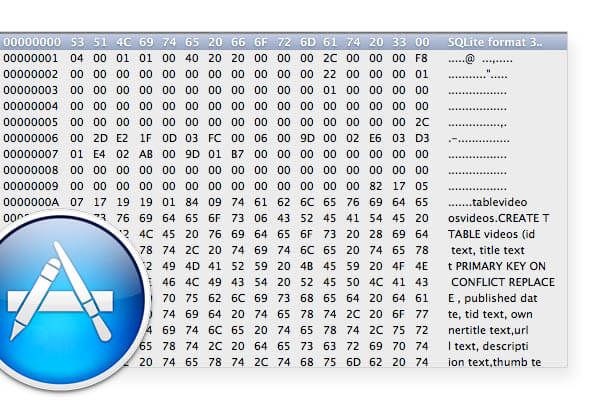 Check Data File in Binary
iBackup Viewer will show the iPhone App data file as binary if it can't recognize as internally supported format.
View App Data in Plist and Text Format
iBackup Viewer detects format of selected file automatically. If it is a property list file, iBackup Viewer will show it in native form. Of course iBackup Viewer can view plain text file with certain encoding.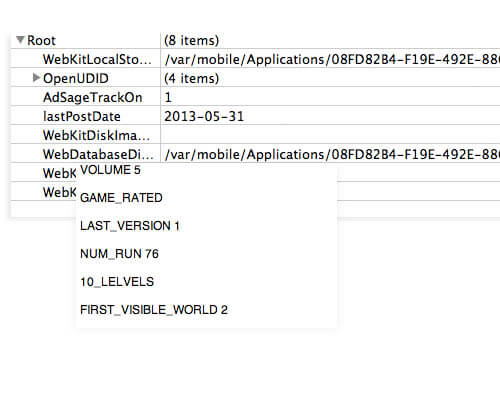 Support all iPod, iPhone, iPad devices' backups created by iTunes.