IMT Exif Remover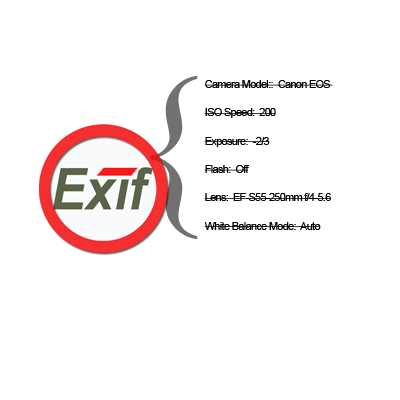 Remove EXIF tag information within digital photos on Mac OS X.
IMT Exif Remover is created for removing EXIF tag information within digital photos with JPEG format.
EXIF-Data shows many information about the photo, including date time that the photo was taken, camera model, and other important parameters used for taking the photo.
Exchangeable image file format (Exif) is a standard that specifies the formats for images and ancillary tags used by digital cameras (including smartphones), scanners and other systems handling image files recorded by digital cameras. The specification uses the following existing file formats with the addition of specific metadata tags: JPEG DCT for compressed image files, TIFF Rev. 6.0 (RGB or YCbCr) for uncompressed image files.
Exif data is embedded within the image file itself. Sometimes, you may want to remove the Exif data to protect your personal privacy, IMT Exif Remover is a great choice to do the removing work in batch. So that you can remove exif data in multiple images immediately.
---

Convert in Batch
Resizing photos and converting images in batch. Process multiple images fast and easily.

Include EXIF
Keep exif informaton of JPEG images or remove exif depends on option during image conversion and photo resizing process.

Auto Rename
Cefipx transfers songs and videos on iPod, iPhone and iPad to computer fast and easy.

Various Image Formats
IMT Image Converter supports to convert various popular image formats including jpeg, png, gif...etc.

Auto Updates
Auto check for updates of new versions free. User will have the benefits to free updates to avoid buying the software more times.

Easy and Efficient
Easy and efficient with less memory used during the whole process.
---